10 Inch Bosch Miter Saws
Pro's and Con's of the 10 Inch Bosch Miter Saws
Bosch 4405
Live Ebay Auctions - For This Saw and More - Scroll Down
10 Inch Bosch Miter Saws
are one of the few miter saws which have managed to capture the attention of both experienced professionals and do-it-yourself enthusiasts. It has a lot of cool features which make them one of the most sought after type of power tools on the market today. Let us take a look at some of the main features.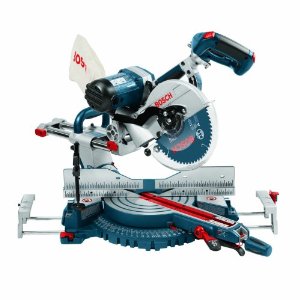 Bosch 4410
Main features
. Up front bevel controls
. Laser tracking
. Micro fine adjustment knob
. Speed track sliding fences
. Crown miter detents
. Multi position handle
. Carbide tipped blade
. Dual slide rails
. User friendly bevel and miter scales
. Electric brake
. Spindle lock for changing blades
Advantages
An important quality which makes
10 Inch Bosch Miter Saws
a delight for even first timers is the ease of use. Even if you are a novice, the setup process should not take more than a few minutes. The number of adjustments you need to make to get these saws up and running is really small.
Bosch 4410L
The sliding feature, thanks to the superbly designed dual sliding rails, is very smooth. The upfront bevel controls, as you can imagine, are very useful and save a lot of time when you are working.
One thing that most reviews seem to talk about is the accuracy of the cuts. Even with the supplied 10" blade, the cuts are surprisingly accurate and perfect. The 15 amp motor is very powerful and delivers nearly 4800 RPM (rotations per minute) without load. The motor does not make a lot of noise, which is quite surprising considering how powerful it is.
These
Bosch Miter Saws
are quite big in size. They are 19 inches tall and weigh in at nearly 55 pounds. The footprint is quite wide which offers more stability. The support area, along with the sliding extensions, is somewhere around 37 inches. It is quite heavy and can be a little difficult for you to take it from one jobsite to another. So, you should probably consider getting a good saw stand.
The adjustable multi position handle is very easy to use whether you are a left hander or a right hander. The work supports in these saws extend generously - more than most other types of miter saws from other brands.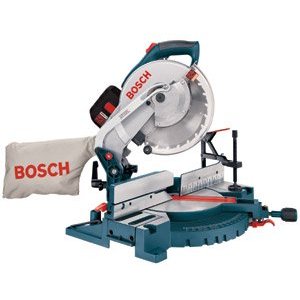 Bosch 10 Inch Cordless
Disadvantages
The biggest disadvantage of these Bosch miter saws, as you can easily guess, is the dust bag. It is very sloppy piece of work and collects very little amount of saw dust. The rest just gets thrown everywhere and you will probably end up cleaning the place after you finish working.
Another drawback that most reviews talk about is the laser facility. The laser beam comes on only when you run the saw and it goes off when you stop running the saw. Most carpenters feel that a separate switch for laser would have been a great idea as the person who operates the saw will be able to switch it on and off whenever he wants to.
In my opinion, apart from these two drawbacks, there is nothing else that will stop you from buying
10 Inch Bosch Miter Saws
.
Return To Main Tool Reviews Page
Return From 10 Inch Bosch Miter Saws Page to Home.
---