Milwaukee 12 Inch Miter Saws
The Milwaukee Miter Saw - SOUNDS 'PERRRRFECT'
Milwaukee tools are not unknowns in the zone of power tool manufacturing. They have a long legacy of producing top quality power tools with respect to every building sector requirements. From jigsaws to nail guns, air compressors to drills Milwaukee tools have done it all. But among all these the
Milwaukee
12 Inch Miter Saws
is the most popular buy.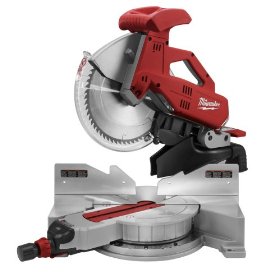 A miter saw is a convenient modification of a common hand saw. The initial miter saw was operated manually. It consisted of a powerful steel blade placed over a couple of wheels that were set on a metal base upon which the wood to be cut was placed. But obviously this kind of miter saw is obsolete being replaced largely by the powered miter saws.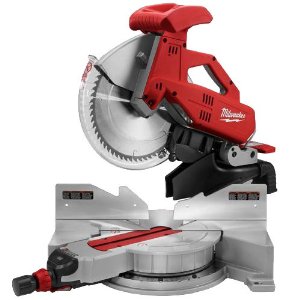 Milwaukee 6955-20 12-Inch Sliding Dual Bevel Miter Saw with Digital Miter Angle Fine Adjust
Milwaukee 12 Inch Miter Saws are compact & portable. The milwaukee miter saw is surprisingly light for the work it does & yet it is strong & well balanced. The main construct is composed of a sturdy metal base upon which a single circular saw fixed to a stand is connected to the motor. On one side of the circular wheel is a fence which provides support to the wood piece & ensures that it sits firmly in the adjusted position. Also the stand to which the circular saw is fixed can be adjusted at to the required angle with respect to the fence.
The most striking feature of
Milwaukee
12 Inch Miter Saws
is the simplicity of the instrument & the uncomplicated feel it gives despite its classy functioning. Milwaukee motorized miter saw has a digital read out of the angle adjustment unlike most other brands in the market which have a manually adjustable lever to set the angle. Since your reading can be adjusted accurately, obviously the angle of the cut is also accurate. The read out screen is lit in a dim shade of green making this feature valid even in dim lighting.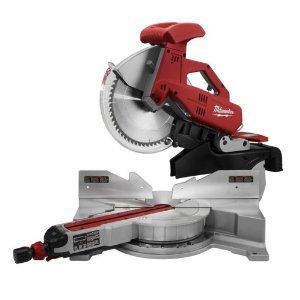 Factory-Reconditioned Milwaukee 6950-80 12-Inch Dual-Bevel Compound Miter Saw
It also has work lights that are present on either sides of the blade, nice & bright. The presence of a laser light would have only added to the product's positive review. But surely it's not a necessity.
The dust collection bag seems to do a good job of collecting almost all the dust except for the very fine particles. Though, it could have been a little bigger since it seems to run out its capacity pretty often. The Milwaukee miter saw has commendable power. The set RPM's don't swagger even while cutting hard dried wood.
The blades are terribly sharp & the finish is smooth. The only 2 drawback worth mentioning is that the bevel adjustment lever is a little vague. For a fresher it would look like there is no Zero level adjustment at all. And secondly Milwaukee miter saw does not come with a hold down clamp. It takes a little getting used to before you will actually be able to handle this one.
Milwaukee
12 Inch Miter Saws
is sure a treat!!
Return To Main Tool Reviews Page
Return From Milwaukee 12 Inch Miter Saws Page to Home - Finishcarpentryhelp.com
.
---