All-Power Generators – A Brand Review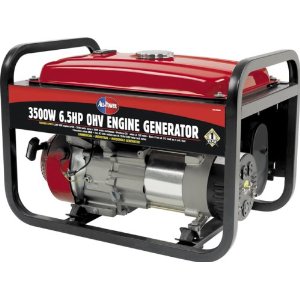 All-Power-Generators
All-power generators are a good piece of equipment that can be useful not only for their most intended purposes, but also when you least expect it. For instance, they can provide enough energy supply during power outages and can also be used for outdoor adventures. That is why having one is a must for all households, offices, and industrial environments.
However, you need to study carefully your needs before deciding on the brand and model of generator to buy. To help you, this article will review All-Power Generators. It will cover product specs, special features, and responses from customers and other reviewers.
Price Review
No matter what, this seems to be the first thing that is asked when buying something. And in this category, the All-Powers Generators are very enticing. They surprisingly affordable and you will have a hard time finding other brands that can compete.
The All Power America APG3012 3,250 Watt for example can be bought for only 320 dollars. If you do not need that much wattage, you will surely like the price tag of All Power America APG3014 2,000 which is only 200 dollars. A more expensive choice is the All Power America APG3104 3,500-Watt which priced at 1,000 dollars.
Usage Review
If you review customer responses from various websites regarding All-Power Generators, you will find that many of them likes the easy-to-use feature of these generators. This is all thanks to its ergonomic design. You will find all the necessary parts easily.
For instance, the plug for charging the battery is located right on the front panel. The air filter is easy to access so you can clean it regularly. Additionally, the fuel tank has a built-in gauge. And it helps a lot that the generator is compact, portable, and very lightweight.
Duration Review
Because of its rather affordable price, you might conclude that these generators will not perform with good duration, that is to say, it can only last for a few hours at best. However, many customers are surprised by its long duration.
At only 50% load, All-Power Generators can provide electricity to household and office appliances for long hours. The duration can reach up to 9 hours and some product models can go beyond 10 hours - this is really convenient for camping trips and long power outages.
Quality Review
When it comes to quality, All-Powers Generators still gets a good mark from customers and product reviewers. They say that the equipment can last repetitive usages without showing any problems at all.
This is all thanks to the solid construction of the generators. The compact and open frame design of the generators allows for safe usage even in outdoor environments. This means, the product can also be used for minor outdoor work sites.
Of course, you can learn more about the product by checking other reviews yourself. To sum it up, All-Power Generators are perfect for regular use such as in homes and offices. It may not have all the features of more expensive devices but it may be all that you will ever need.
Return To Main Tool Reviews Page
Return From All-Power Generators Page to Home - Finishcarpentryhelp.com.
---