Briggs & Stratton Generators – A Reliable Companion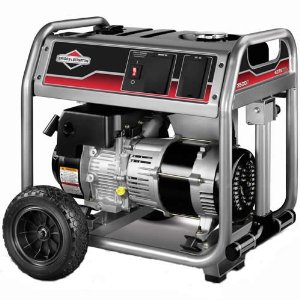 Briggs & Stratton Generators
Briggs & Stratton Generators are among the most reliable and fuel-efficient generators there are in the market. Briggs & Stratton is one of a few companies that can honestly say that they have been helping the progress of America for over 100 years.
When nature turns harsh, you need to be prepared. Having constant and reliable access to electricity is easy enough in ordinary conditions, but when the weather gets rough, things get a little iffy. You could lose power in your home or business in a snap (often this is literal). On a lighter note, you might just want electricity even if you are out in the wilderness. Well, Briggs & Stratton Generators can provide you with that power.
Their backup generators are very nice. Many of these kick in automatically when the power lines go dead, ensuring that you won't be left in the dark for more than a couple of seconds. This means continuous comfort and security even when storms rage outside. Of course, where the company truly shines is with their portable generators.
For super-lightweight power generation that helps you keep your lights on or small electrical appliances going, the Briggs & Stratton 1532 900-Watt 2.5 HP Portable Generator is a great choice. Fuel-efficient and compact, it may not produce a lot of power, but it will get the job done. Its small size is actually its best asset, as it can be easily tucked away for emergency use. It is a perfect campsite companion for those who do not mind cutting things down to the bare essentials.
The Briggs & Stratton Elite Series 8550 Watt model produces 5550 watts of running power. When you need a quick burst to kick your machines into gear, the whopping 8550 watt surge can certainly get the job done. It has a pair of wheels that never go flat attached to the solid frame, making it easy to roll about as needed. Five outlets with covers allow you to plug in the devices you need, without worrying about dust getting in the sockets and messing things up. It also has an internal power surge control unit, so it is safe to use with electronics. User reviews also note that it is quieter than expected from a generator of this size and power.
There's also the Briggs & Stratton Elite Series 8750 Watt generator. Note that while the nominal wattage is only 200 watts different from the 8550 model, there is actually a major difference. The 8750 watt model produces 7000 watts of continuous power, and 8750 watts in short bursts for starting up devices. An electric start-up unit also makes this super-easy to use. Again, it has a solid steel frame and 12-inch tires for easy movement.
With proper maintenance, these generators will work for much longer than the warranties they come with. From the construction site to farm to the campsite to the home in a storm – whatever you need portable high-volume electricity for, Briggs & Stratton Generators have you covered.
Return To Main Tool Reviews Page
Return From Briggs & Stratton Generators Page to Home - Finishcarpentryhelp.com.
---