Generac Generator – A Reliable Companion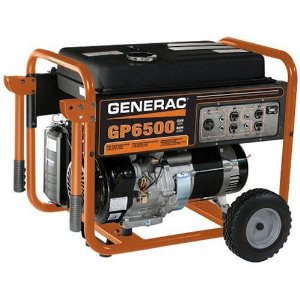 Generac Generators
A Generac Generator allows you to produce electrical power easily and efficiently, regardless of where you are. Whether you are camping in the woods, parked out and lazing about in a trailer park, or when the power goes down during a storm, this Generator will always be there for you.
Generac offers home and business standby generators that kick in automatically when the power lines go out. There may be a few seconds of waiting, but that's it. Such reliability means that you can continue living or working comfortably.
Of course, having a large static unit is one thing, but what about those among us who like going out and enjoying the wonders of nature, without sacrificing the benefits of electricity? Well, the IX series Portable Generators are certainly contenders in that arena. These have solid, full enclosures with built-in handles, making them quiet and easy to carry. They have built-in inverters that make them safe to use with electronic devices, so you can hook up your laptop with no worries.
For those who need power to run their tools on construction sites or electricity for mobile commercial ventures, the Generac GP5000 can be a good match. With a built-in circuit breaker, you can run it more confidently, knowing that in case something goes amiss, it will cut off automatically and prevent damage. A full 5000 watts of running power, plus 6250 watts for starting mechanical devices, means a lot of power is ready at hand should you need it. The hardened steel frame comes with wheels and handles, making this unit easy to cart around to wherever it needs to be.
If you need even more power for heavy-duty applications, then the Generac XG8000E can be the workhorse of choice for your next project and all future projects. With a massive 8000 watts of running power and an amazing 10000 watts of start-up burst, this behemoth is portable power generation incarnate. It is still relatively easy to move around with its heavy-duty frame and rugged wheels. On this particular model, an electric start-up device has been included, making the task of setting this beast into motion a simple matter of pushing a button. The electric start-up unit needs to be charged regularly, but the included cable makes this easy and convenient. An illuminated control panel makes this easy to use even in the darkest night. There's also a meter denoting the number of hours of operation you have left, based on consumption and available fuel – a very helpful and practical measurement.
There have been complaints that when customers ordered and received their units, there was some damage to parts like the choke handles and the like. Generac is taking measures to correct the issue, so future customers should not worry too much about those problems.
Whether you are holding an outdoor event, working on a construction site, or just enjoying the wonders of the outdoors, a Generac Generator is a reliable companion, providing consistent power in a fuel-efficient form.
Return To Main Tool Reviews Page
Return From Generac Generator Page to Home - Finishcarpentryhelp.com.
---