Metal Exterior Doors
A Metal Exterior Door - Are They for You?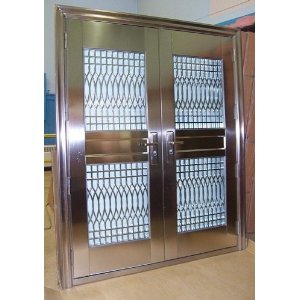 When it comes to metal exterior doors, people have lots of doubts - Is a metal exterior door meant only for industries, laboratories, and high security buildings? Can it be used for private homes? Can it withstand extreme weather? Is it too expensive? Are there any advantages in choosing metal doors over wood or glass doors? This article is an attempt to answer some of these questions in a detailed manner.
Let me first address the most important question of them all. Are metal doors meant only for industries? The answer is a big no. There used to be a time when a metal exterior door was meant only for high security buildings and certain commercial establishments.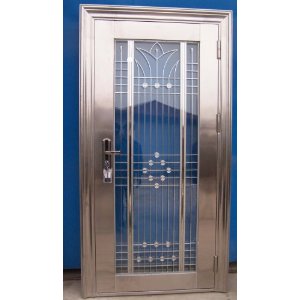 It is not the case anymore. A lot of people these days prefer installing steel doors for their private residence for a number of reasons. Let us take a look at some of those reasons.
Security
A metal door is very strong. It cannot be easily broken down by burglars. This is one of the most important reasons why a lot of people these days prefer metal doors over traditional wood doors. The locks in these doors cannot be easily removed or broken by intruders. So, if you are very particular about security, you should go for thick exterior doors made of high quality metal which are reliable.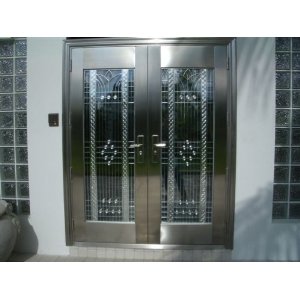 Resistant to wear and tear
A high quality metal door, if given a vinyl coating, is resistant to warping and shrinking. It does not develop cracks and it does not swell due to extreme weather conditions. It is durable and can withstand extreme heat, extreme cold, and excessive humidity. As you know, this is not the case with traditional wood doors. This is also one of the important reasons why metal doors are rapidly becoming popular lately.
Cost
Contrary to what some people think, a high quality insulated metal door is not very expensive. In fact, it is cheaper than a traditional wood door or a fiberglass door. Since they are completely weather-stripped, they are very energy efficient. Moreover, you do not have to spend a lot of money on maintenance either. So, it can save you a lot of money in the long run.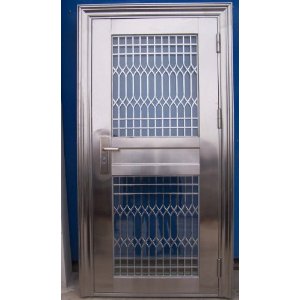 Visual appeal
The most important reason why a lot of people avoid a metal exterior door is that they think that it is not as stylish as an intricately designed wooden door. These days, however, things have changed a lot. You can go for ornate steel and wrought iron doors which are just as stylish as any other traditional wood doors. There are a number of models available and they actually look quite stylish. There are some manufacturers who also create custom made doors based on your needs and preferences.
Let us now take a look at some important things you need to keep in mind when it comes to metal doors.
. Always make sure you buy a high quality metal door from a reliable manufacturer. Doors made with low quality metal are neither strong nor durable. So, quality is very important.
. Make sure you treat it with a sealant. It improves its durability.
. You should treat metal doors with a primer before painting them. You should avoid using brushes, sponges, or rollers to paint a metal exterior door as it will show lap marks on the door. To get the best results, the paint should always be sprayed on.
. Factory primed metal doors with a polyester coating or vinyl coating often require periodic repainting. So, you should make sure you maintain them properly and repaint them regularly.
With that, we have come to the end of the article folks. I hope the article was informative and cleared some of your doubts about installing and maintaining metal doors.
Return From Metal Exterior Doors page to Home - Finishcarpentryhelp.com.
---