Basic Carpentry Tools
Explanations on Basic Carpentry Tools For Trimming
Basic carpentry tools, wood work tools, carpentry training

Here I explain the
basic carpentry tools I use for trimming
. Some of these carpentry tools have other uses and are good to have in your arsenal for your other home projects or wood work. They are also the essential tools when learning carpentry or in some form of carpentry training program.
Tool Belts
A Tool belt is a huge time saver. There are many brands and styles to choose from. You can also buy different pockets and various holders to add to the belt for the tools you carry making it adaptable and useful for different types of projects. If you are following my page and doing finish carpentry I highly recommend one.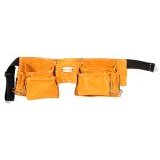 No need to go spend a lot of money on a tool belt, just buy a cheaper one and adapt it to your needs and to the hand tools you want in it.
Its nice for small projects or jobs which involve a few tools because you can just grab your belt knowing everything is in it and go directly to work without hunting everything you need down especially the basic carpentry tools you use the most.
Tape Measure

A tape measure is essential for almost every project. The tape measure is only as good as the user and the old saying goes "measure twice and cut once." Accurate measuring will bring you good success.
There are many styles and types of tape measures. One of the main things to look for when buying one is that it reads what you want such as some may be in metric.
My preference is usually just a stanly 25 ft which has served me well and is relatively cheap. If you want one for shorter or longer readings its pretty much up to you as well as how much you want to spend. You can also get them with the smaller increments listed if you aren't good at breaking measurements down.
Tape Measure Information, selection and Purchase
Hammers
Next is a hammer which everyone needs at one point or another. There are many different kinds and sizes. A good all around size is the 16 oz.
Again here in finish carpentry I carry a smaller one as the need for a big hammer is not necessary. You can also get bigger ones such as a 20 oz. but generally that is used in rough carpentry such as framing.
If you are doing a lot of hard hammering it is a good idea to wear safety glasses. Safety is always important.
Carpenter Square And Speed Square
Basic carpentry tools absolutely includes a square. I have both the carpenter square which is a big L shaped square and the speed square which is a smaller triangle shaped square.
The smaller one I carry in my tool belt and works good for smaller accurate cross cuts but also has many other uses. Of course the bigger one is for the bigger jobs as well as other uses. You will actually use these items more than you think.
Levels

I have and use 3 different size levels. One of which is a 4ft level. Another is a 2ft level and then the little torpedo level. In the 2 and 4 ft models I recomend the wood ones.
Protect your levels with cases as these are not the cheapest but can last a very long time if properly taken care of. Most of the work can be done with a 4ft model no need to buy all three. Although here again the torpedo is nice to carry in my belt and has its places for use. You can also buy longer levels and a lot of times these are used in framing among other areas.
7" End Cutter
Thats the official name its basicaslly a nips and comes in various sizes. You can get them in a really small version or a very large version. The 7" is a good size as its durable for bigger jobs and small enough to carry in my tool belt. It comes in handy more than a person would think.
It is a little expensive at around $20 for the channellock brand which in my opinion is the best or atleast the best I have used but you will definitely get your money out of it before you need a new one. This will become one of the important basic carpentry tools in your belt because of multi uses.
A Few other Little Hand tools
A carpenters pencil, not a pen as ink will sometimes bleed through paint.


A utility knife is very handy in trimming for multiple uses and keeping that pencil sharp.


A small pry bar is useful also with trimming and other forms of carpentry and will get used quite a bit.


When working with baseboard a good stud finder helps tremendously and saves valuble time.


In finish carpentry you will undoubtable need a punch from time to time so a nice set of punches and chisels are handy. Whether you are in carpentry training or learning it on your own you will find out exactly what basic carpentry tools are needed for the different forms of carpentry and wood work.

In time you may develope a couple different tool belts. Some of the basic carpentry tools for framing are larger and heavier then the tools for trimming.





Return From Basic Carpentry Tools Page to Home - Finishcarpentryhelp.com.
Basic Trimming Carpentry Tools, Wood Work Trim, DIY Trim Carpentry Training









---