Interior French Doors
A Look at Interior French Doors
When it comes to improving the physical appearance of your home, interior French doors can be the perfect solution. These are doors that are designed to help enhance the aesthetics of your home and to help ensure that you have a functional, yet ornate door in your home.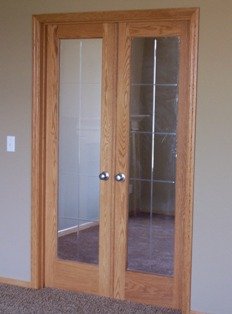 While the most common French doors are the ones that are located on the exterior of your home, more interior designers are turning to these doors to help enhance the elegance of certain rooms in the home. This means you may find the doorway leading to your bedroom, kitchen, office and even living room sporting one of these doors.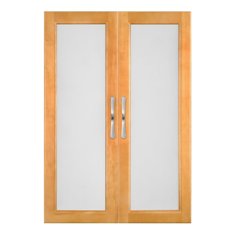 Interior French Closet Doors
More importantly, unlike the standard doors that you toss in that get lost in a room; you will find that you can actually match your French doors to the furniture that surround it.
So how do interior French doors improve on their décor? One of the approaches that can be taken is beveled glass. This glass gives the door a unique and elegant look that can help a room to become a little more formal feeling when people do enter it.
Now Of course, you can always turn to grooved glass if you prefer the look of it. The difference is that the grooved glass will be very similar to crystal and this can help to give your room a slightly different feeling.
In addition to these enhancements, you will also find that the type of wood you use will be important a swell. There are quite a few possibilities and a good idea will be to take the time to blend them in with the woods that your furniture in a particular room is made from.
Some of the more common choices will be things like cherry, mahogany, ash and pine. Keep in mind that the finer the wood in these doors is the more value that you are going to be adding to your home. More importantly, you are going to find that many of these doors can be purchased at a great deal or you can even choose to make an ornate door on your own with a little work and the right tools.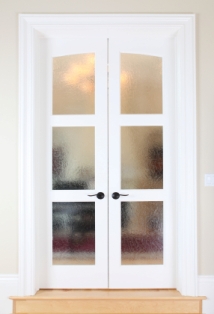 No matter what route you end up going with them, there is little doubt that French doors will help to enhance the look and feeling of your home. You just need to be sure that you do take the time to match them as best as you can to the existing furniture and the flooring in your home. By doing that you are going to find that it does give your home the elegant feeling that you are looking.
Return From Interior French Doors page to Home - Finishcarpentryhelp.com.
---