Milwaukee Power Tools
Milwaukee power tools have been around for a while. Since 1924, Milwaukee has managed to build up their company reputation as one of the finest manufacturers of power tools today. With fine attention to the user's needs, the quality of the products that are used in order to manufacture these extraordinary tools, and the support behind their products, Milwaukee power tool company has made themselves known as a leader in the power tool industry.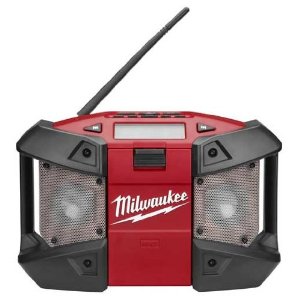 Milwaukee 2590-20 M12 Radio
Signature Red Milwaukee power Tool
Milwaukee manufactures power tools worldwide in their signature red motif. These are available in voltages of 120 and 230 to accommodate a number of customers and they have over 500 different power tool models to choose from for any job possible. With such a vast product line, Milwaukee has made an accessory line of over 3,500 items to suit any carpenter's needs on the job. When making the decision to purchase power tools to complete a job, it is imperative that you research the many options you have to choose the right tool for your project.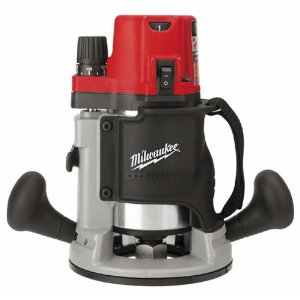 Milwaukee 5616-20 2-1/4 Max-Horsepower EVS BodyGrip Router
You Get What You Pay For
There is something to be said for the phrase: "You get what you pay for" when purchasing power tools or any other heavy duty product for finish carpentry or any trade for that matter. Do not feel that by cutting corners and purchasing a cheaper model of a product will save you money in the end. By all rights, it may cost you more money, due to having to spend more time on a project with a less than adequate tool, or even worse, having to run out and re-purchase a replacement if your new tool does not outlast your needs.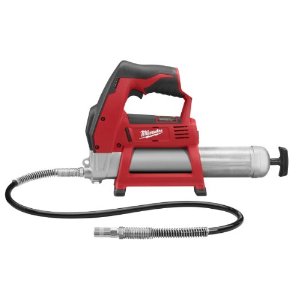 Bare-Tool Milwaukee 2446-20 M12 12-Volt Cordless Grease Gun (Tool Only, No Battery)
Knowledge Is Power
Knowledge is power and it goes without saying that making the right decision will be based on making an informed decision when selecting your new power tools. The age-old saying: "A man is as only good as his tools" holds very true in the art of finish carpentry. When you are using your hands each and every day to perform detailed work, you want to be sure that the tools you use are of good quality, durable and accurate for what they need to do. With so many products on the market today, it can be hard to determine a bargain-basement power tool compared to a high-quality product. With my experience as a finish carpenter I consider the milwaukee power tool to be that high quality product.
Factory-Reconditioned Milwaukee 5460-8 7-Inch/9-Inch Polisher with Electronic Speed Control
Milwaukee 8925 15 Gallon 1-1/3 Horsepower Blower Wet/Dry Vacuum
Return From The Milwaukee Power Tools page to Home - Finishcarpentryhelp.com.
---